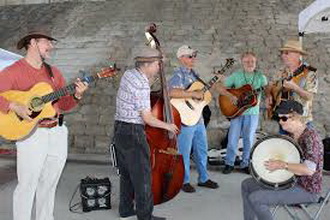 FMFI
Florida Music Food Initiative, Inc. (FMFI) was formed for the purpose of producing a collection of songs by Florida songwriters for CDs to generate funds in support of individuals and families experiencing hunger and homelessness here in Florida. Prior to 2018, all proceeds from the sales of the CDs and donations to FMFI (after direct expenses which have been kept to a minimum) were split between Feeding Florida f/k/a Florida Association of Food Banks and The Florida Coalition for the Homeless. In 2018, due to the devastation from Hurricane Michael to the Panhandle of Florida, it was decided to send our full contribution to Feeding the Gulf Coast in Milton, FL, to specifically help those in need in that area. All of these organizations provide food and/or shelter to those in need here in our State.

All individuals participating in this project are donating their time and talent. Because of the tremendous response of songwriters, the initial compilation consists of a double CD called "AM I MY BROTHERS' KEEPER?" and, as of October 2015, our second CD, "STAY POSITIVE!" was completed.

The FMFI holds free Benefit Concerts/Food Drives throughout the state and donates all food items collected to food banks in the areas where the events are held.